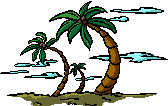 The Big Kahunas ultimate team was formed in Toronto in 1991.

We are the longest-continuing Toronto ultimate team.
We play in competitive tiers of the Toronto Ultimate League.
We compete in a number of tournaments each year including, for example, the past 25 Toronto Midseason Tournaments, the past 24 Goosebowls in Kingston and the past 21 Gender Blenders.

We compete in 5 or more tournaments throughout each year.

Many of our players play on Red October in the fall which has competed in the TUC's fall league for the past 17 years, winning both the fall league championship and playoffs in 7 of the 13 years losing in the finals twice.

We hope to play your team soon.