The savage Kahunas had a great time at our 16th Goosebowl the October 31 - November 1 weekend.

2 Kahuna women, 4 Kahuna guys and 2 others made the trip to Kingston.

Howling winds, pelting rain, standing ground water and mud. Great fun!

Numerically challenged, we finished 1 - 3 for the weekend.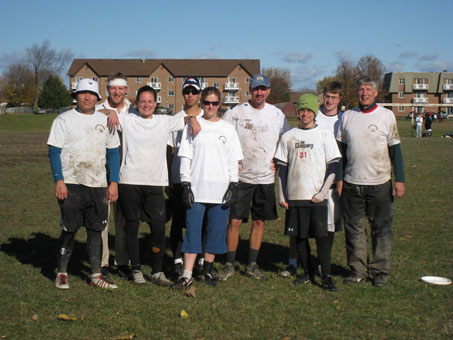 Click on each Photo to Enlarge